Zoo Keeper for a Day – Carnivores & Minibeasts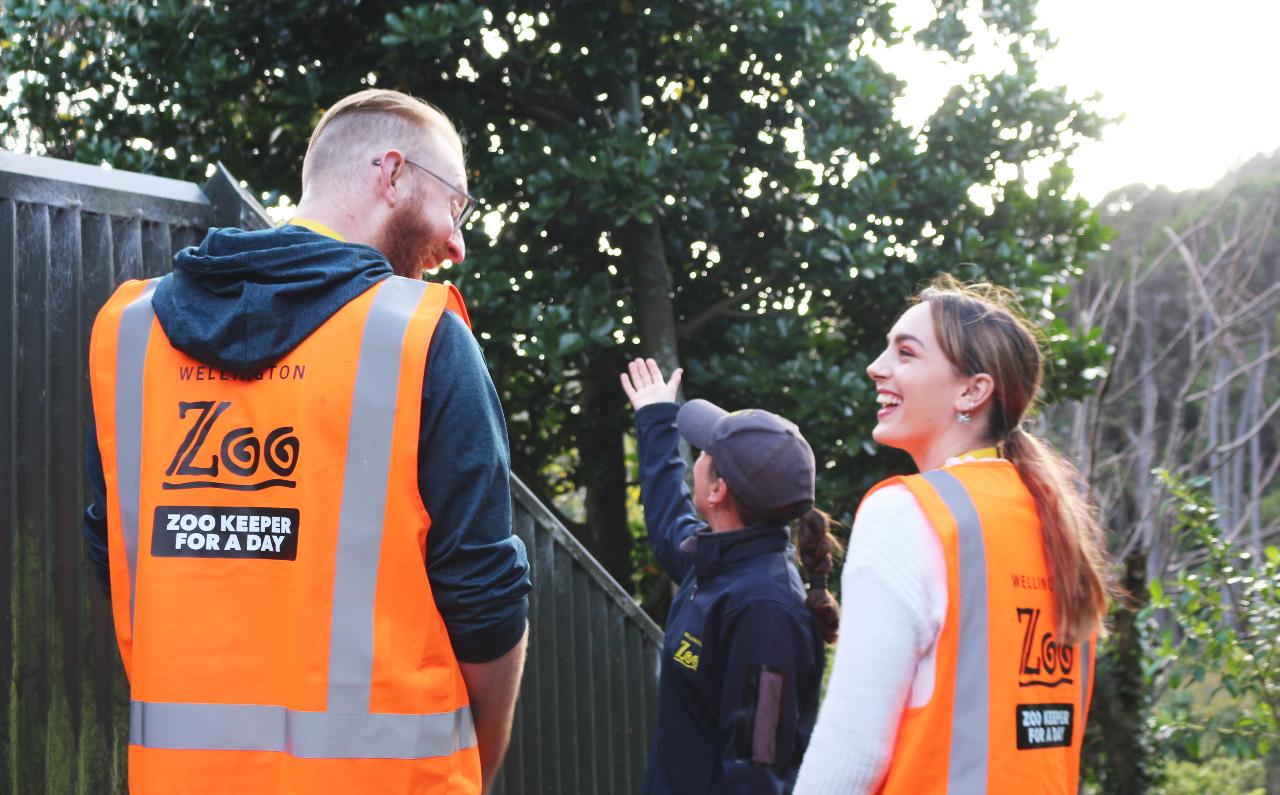 Duration: 5 Hours (approx.)
Product code: Zoo Keeper for a Day – Carnivores & Minibeasts
Here's your chance to learn what it's really like to be a Zoo Keeper! You'll spend an exciting day with a real Wellington Zoo Keeper 'on-section,' helping them to provide the best possible care to the animals who call Wellington Zoo home. Your day will include behind-the-scenes access to staff and animal areas and helping to carry out real, daily animal care tasks. You can look forward to helping with feeding and cleaning, and of course getting a closer look at some incredible animals!

This in-depth experience is available for just one or two participants at a time, so you'll also have plenty of time to ask all the questions you have about how Zoo Keeping works.
With the Carnivores & Minibeasts teams, you may be set to work filling in Meerkat tunnels while they scamper around you, feeding some treats to the Red Pandas or getting up close while Goliath Bird-Eating Tarantulas get some lunch (no actual birds will be harmed)!
Age: 18 years and older. For kids 12 years old and under, check out our Holiday Programme!
Time: Wednesday's 8:30am – 1:30pm (5 hour duration including 30 min break)
Cost: $499 per person, or $449 per person if you book two people together on the same experience.
Includes morning tea and Zoo Entry. Zoo Crew members save 10% when booking for one participant. Booking fees apply.
Participants: Maximum of 2 participants on each of the experience options
Clothing: You must come prepared with appropriate shoes and clothing for the day, like what you'd wear for tramping or working outside. This includes sturdy enclosed shoes, long pants, a hat, and wet weather gear if appropriate. You will be provided with additional information after booking. You may get wet and dirty !
Accessibility and fitness: This is an immersive, full-day experience and requires a moderate level of fitness as there is a lot of walking involved, some uneven surfaces and activities such as cleaning or shovelling. Unfortunately, this experience is not wheelchair accessible.
Health and safety: Participants must comply with all health and safety directions as per the terms and conditions, and any communications from Zoo staff throughout the experience. Physical contact with animals may or may not occur on this experience and inclusion of any particular animals is not guaranteed. You will be provided a N95 mask for some part of this experience.
Terms and conditions: Full terms and conditions for this experience are available on the booking page. Please read these fully and carefully before booking your experience as these will help you decide if this experience is for you.
If you have any further questions about participating, please get in touch by phone or email.